An Athlete's Pledge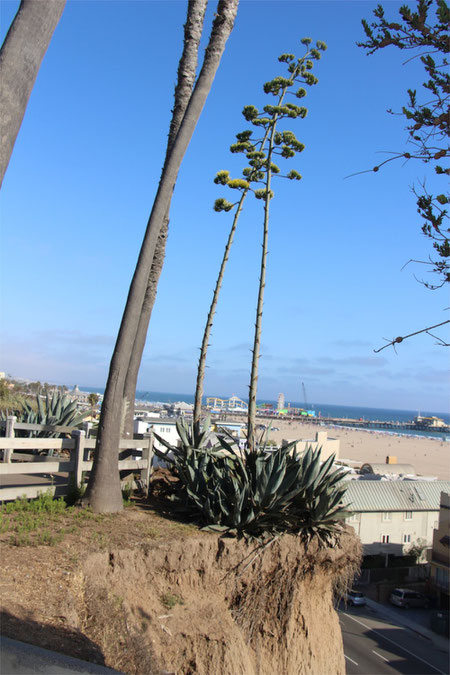 I understand that rainwater runoff, which cannot percolate into the soil, threatens the bluffs.
An Athlete, Who Loves to Workout in Palisades Palk, Makes a Pledge
I understand that the soils and geology of Palisades Park play a significant role in the sustainability and wellness of our city. 
I understand the Park's soils are thin and subject to erosion.
I understand that the plants we love survive in a precarious environment. 
I understand that a "tragedy of the commons" is imminent for Palisades Park and will do my personal best to lighten my footstep in the park.
I appreciate the value of healthy soils to my personal workouts (its softness and resilience) but also to the future of Palisades Park.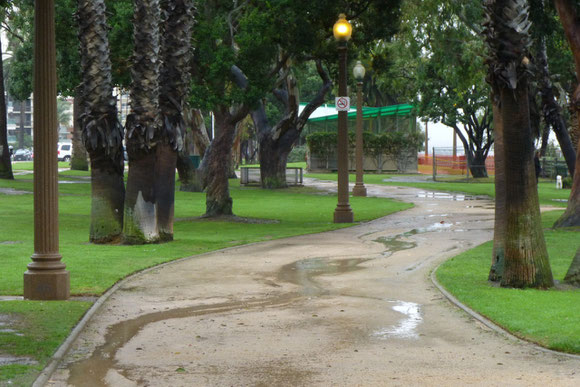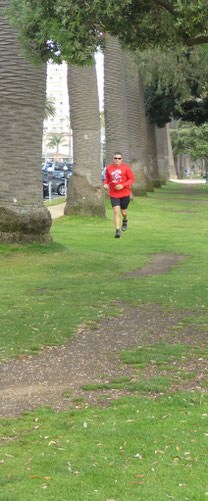 I pledge not to run on the Park's lawns and grasses, realizing such abuse leads to soil compaction, the death of grasses, and water runoff.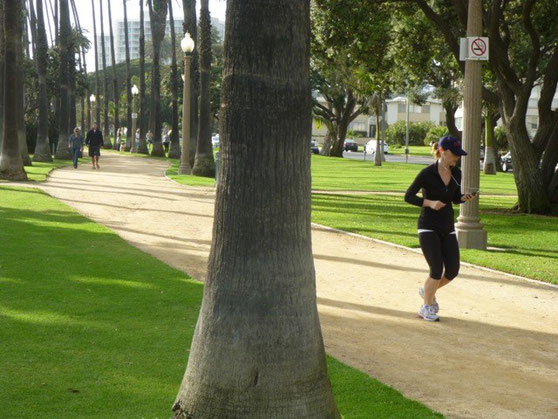 I pledge instead to run sustainably, with a light foot, not on the grasses, but on the paths the Park provides.