A Trainer's Certificate of Sustainability
— and other incentives to promote both fitness and sustainability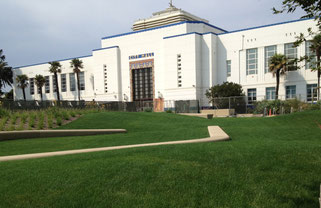 Santa Monica City rightfully promotes wellness and active lifestyles. These are essential to an individual's wellbeing, but also contribute to healthy communities.
Unfortunately our City doesn't often promote these goals of fitness and sustainability together. They should realize that these are not mutually exclusive goals, but function best when they are intertwined seamlessly as one.  
Recognize personal trainers who use parks and public space sustainably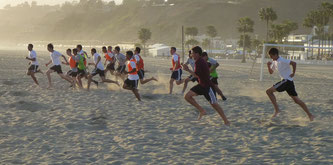 Those who leave a lighter footprint on the city's ecosystem, those who understand their own impacts, those who avoid degraded areas, and those who work to restore the damage, should be awarded a Certificate of Sustainability.
Such an instrument has yet to be created but Friends of Palisades Park offers the following suggested ingredients:
— a 10-20% reduction of permit fees 
— guidelines that match usage to a particular open space 
— guidelines on best practices in those designated areas
— trainers offer their own individual plan of sustainability
— trainers commit to sustainable guidelines
— there's an enforcement mechanism