Friends of Palisades Park Offers Six Solutions Toward Sustainability
The City Council Should Take Immediate Action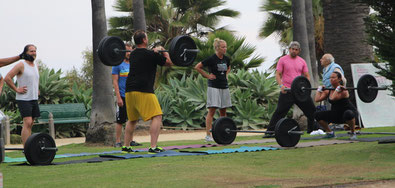 1. ESTABLISH MORATORIUM ON ALL COMMERICAL TRAINERS 
Although the City Council may still be grappling with the issues of trainers in Santa Monica's open spaces, they must act now to halt further degradation to the lawns, soils, and bluffs of Palisades Park. We urge the City Council to accept the RECREATION AND PARKS COMMISSION'S recommendation and place an immediate ban on all commercial trainers in Palisades Park.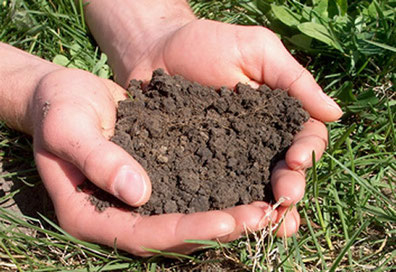 2. SCIENTIFICALLY MONITOR AND EVALUATE THE IMPACTS OF UNSUSTAINABLE HUMAN ACTIVITY
From our research there appears to be no scientific data or on-going scientific research on the lawns, soil, and bluffs of Palisades Park. How is it possible to make informed decisions without a long term program of monitoring and analyzing the impacts humans have on Park's ecosystem? *
*Some scientific data and analysis may, in fact, already exist. If such data and or analysis does exist, Friends of Palisades Park urges the City Council to locate it and provide the public with access and an opportunity to comment.  Palisades Park is a publically owned landscape and the public deserves to be regularly updated on its condition, just as we are informed of the city's water quality.
PLEASE SIGN THE PETITION HERE!

3. ESTABLISH GUIDELINES ON SUSTAINABLE PARK USE
The city's commitment to sustainability is well established. And the city's commitment to open spaces and resource conservation is also well established. But, when it comes to preserving its greenspace the city needs to move beyond platitudes and token gestures.    
For example, in the City's Sustainability Report Card, 2012, it brags that "park accessibility continues to be good with more than 90% of residents living within 1/2 mile of open space," giving itself an "A-" on open spaces. The report card says little however on the condition of those parks. It makes no comment on the on-going degradation to the lawns and soils, and on a broader scale the biome and bluffs, of Palisades Park.
Friends of Palisades Park urges the City to address its goal of sustainability more aggressively. 
We urge the city to devise specific and enforceable guidelines on sustainable use. 
Such guidelines could be site specific, outlining various levels of activities that can be tolerated at each site. Fragile areas prone to unsustainable use should have specific protections.

PLEASE SIGN THE PETITION HERE!

4. USE MEDIA TO EDUCATE THE PUBLIC ON SUSTAINABLE USE — especially on fragile and environmentally sensitive parks.
Santa Monica City has an outstanding team of great public relations educators. From its attractive and well-designed website to a great community newsletter, Seascape, and the city's own professional TV station.
The City could easily marshal its extraordinary media resources to defend its most extraordinary city asset.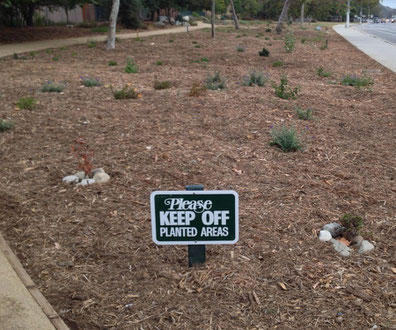 5. PROTECT AND RESTORE DEGRADED LANDSCAPES
We urge the Council to direct our city's Landscape Division (under the authority of the Community and Cultural Services department) to immediately implement protective strategies to halt further degradation to the lawns and soils of Palisades Park. Utilizing signage like the one shown at Temescal Park's new "Native Plant Garden" is a first step. 
We urge the City Council to direct the Landscape Division to immediately begin restoration of degraded landscapes.
We ask that the City Council provide emergency funding (or use developer fees designated specifically for Parks) to design and implement restorative strategies.
PLEASE SIGN THE PETITION HERE!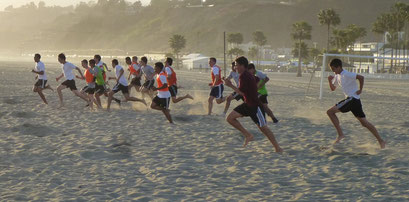 6. PROVIDE INCENTIVES
FOR EXAMPLE: A CERTIFICATE OF SUSTAINABILITY
Those who leave a lighter footprint on the city's ecosystem, those who understand their own impacts, those who avoid degraded areas, and those who work to restore the damage, should be awarded a Certificate of Sustainability.
Such an instrument has yet to be created but Friends of Palisades Park offers the following suggested ingredients:
— a 10-20% reduction of permit fees 
— guidelines that match usage to a particular open space 
— guidelines on best practices in those designated areas
— trainers offer their own individual plan of sustainability
— trainers commit to sustainable guidelines
— there's an enforcement mechanism
PLEASE SIGN THE PETITION HERE!